Conversions HK SL8-1 to G-36
If you can't find what you're looking for don't hesitate to contact us.

HK SL8 -1/4/6/10   to G36  Stock Block Conversion, steel screws included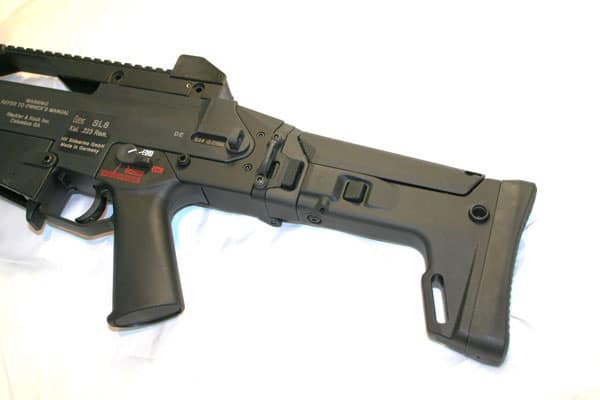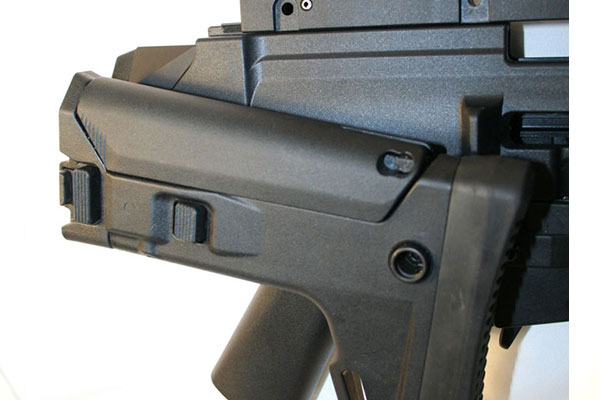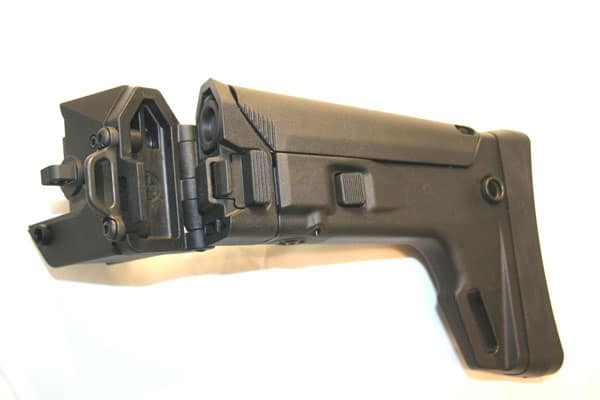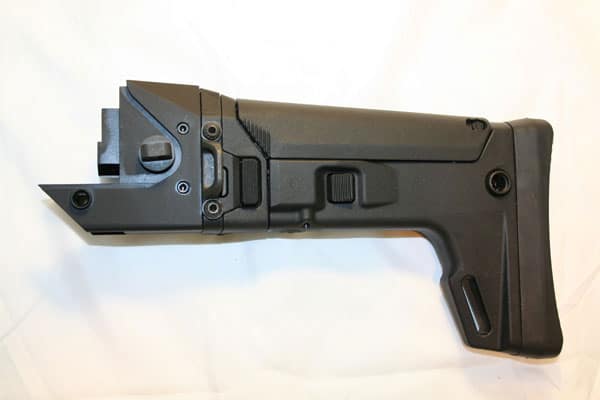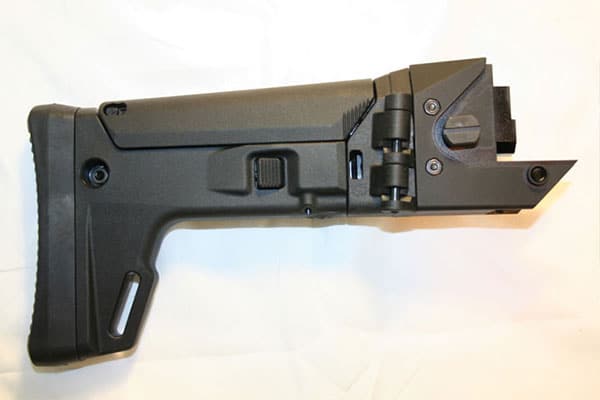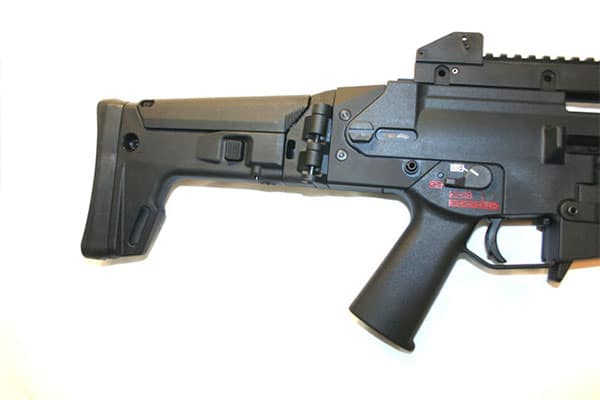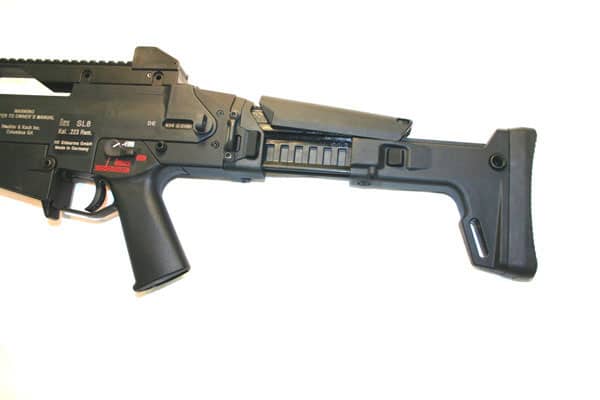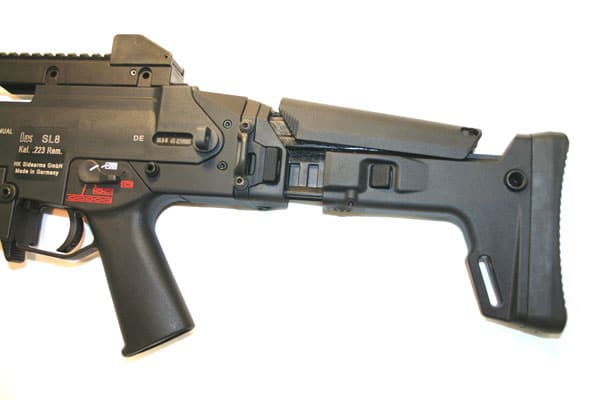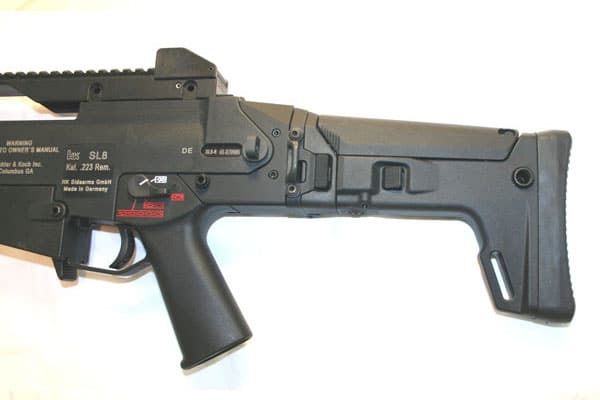 HK 
SL8 -1 or 4 and HK SL8 -6 to G36  Stock Block Conversion for 
ACR Folding/Collapsible stock
, steel screws included
–
(ACR Stock is an U.S. made compliance part)
About Compliance parts for SL8/G36 conversions
All conversions Title 1 (transfer like any other firearm) or registered SBR's (NFA) done by HDPS CORP. comply 100% with BATFE regulations regarding imported parts count in an Imported Assault Rifle 18-U.S.C. section 922(r) and also rendered impossible to modify for illegal full auto.
Please if you are just purchasing parts, make sure to have your conversion is done in compliance. Compliance parts for Title 1 conversions and SBR's are available to choose the needed 5 parts.
Warning, failure to comply will render your conversion illegal living you at mercy of $250,000.00 fine and up to 10 years in Fed Jail charges. Please be safe, be compliant !
Also note that another brand of conversion that uses a lower receiver/pistol grip as one piece and block for AR stocks, all their parts ARE NOT made in U.S. and none of them count as compliance parts. Don't make an illegal mistake!
HDPS CORP conversion for Hk SL8-1/4/6/10 to Hk G36 .
The closest to Hk G36 conversion legally available anywhere
without being afraid that your rear end will blow in your face
Go from this….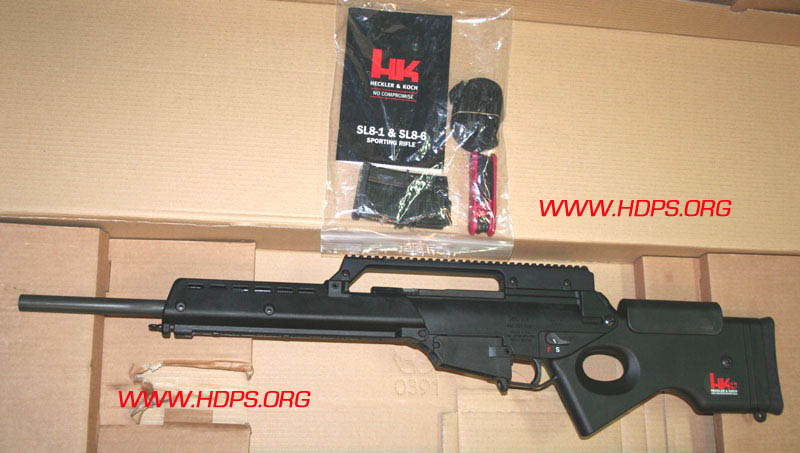 to this…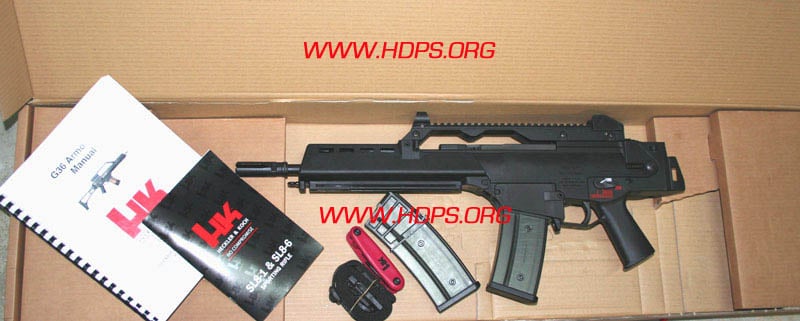 Check the SBR section for more photos and configurations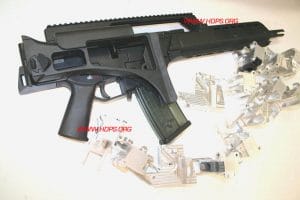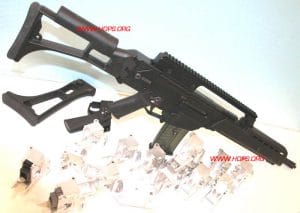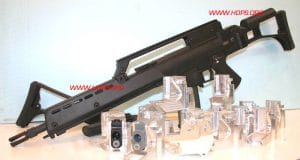 This is one HK SL8-6 , 14.5″ barrel with a pinned/welded flash suppressor for a 16.1″ legal length
REAL GUN PART not a plastic part or weld that will break
(NEW and IMPROVED third generation SL8 to G36 stock block, Built in Buffer/Recoil rod housing, included steel cross block eyelet/thumb screws…….IN STOCK NOW!
For SL8 conversions you will need the U.S. Compliance Parts Kit with the HDPS trigger, gas piston, operating rod, G36 bolt, floor plate (need 5 U.S. made compliance parts)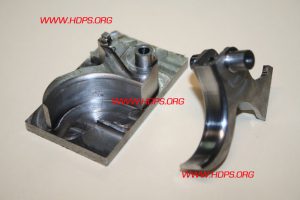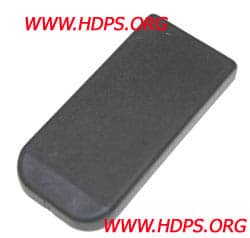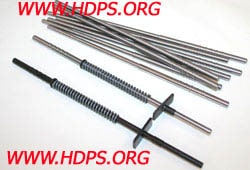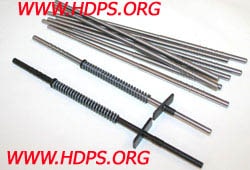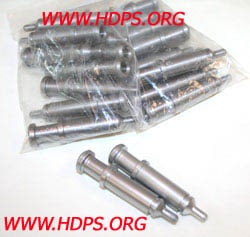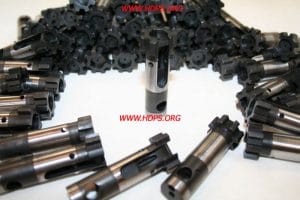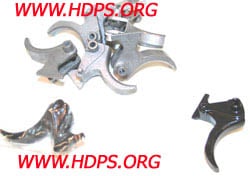 NOTE –
I went to a great deal of study and also sending German bolts to have a metallurgical analyzes made so my bolts are being made with the same material of the German bolts in a 15 axis Swiss CNC machine and have the same cryo/heat treatment and back to be re-passed (reason why the German bolts are two tone), a very affordable price for this quality part, not a knock off after market made with mild steel that rust by touch. Introduction price gift for all those that patiently were waiting for it
This is the HK SL8 stock block to G-36 Conversion, first generation seeing here!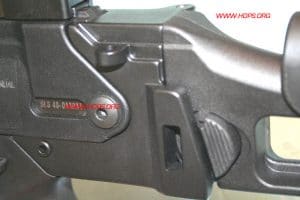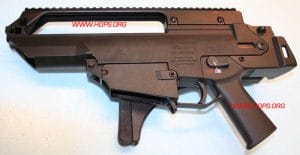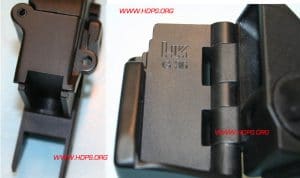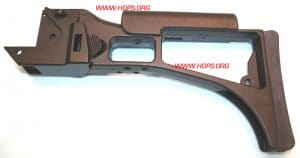 Now a few photos for quality comparison…..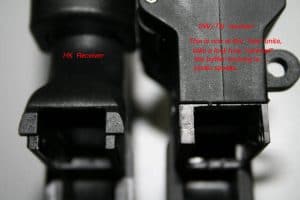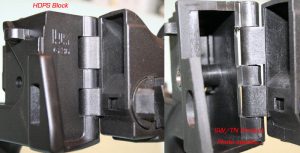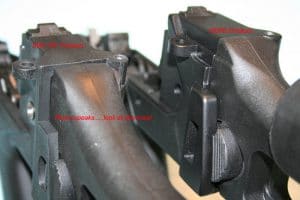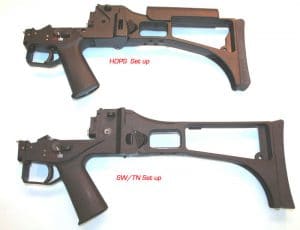 A little explanation, you may see conversions using the G36 pistol grips with full auto pictograms, those pictograms are just for looks and 100% legal per ATF, all installed internals are from the Semi Auto SL8 and selector will not swing pass the semi auto position.
The SL8 lower and G36 lower have the exact same internal trigger group cage dimensions and is just a matter of swap the parts…..just because one is using the G36 pistol grip it does not change (or can be changed) anything with the general function of this firearm using the semi auto parts, it's a matter of fact….the G36 internals can also be mounted in the factory thumbhole SL8 lower (that alone will not provide full auto fire), anything different than that is just false Internet statements from those that just want to stir their own meal.
Do never alter any parts in your conversion as it may render it unsafe or illegal, be compliant, be legal, be safe!
Here is the HK SL8-1 conversion to G-36 – Upper receiver Milling/Dye work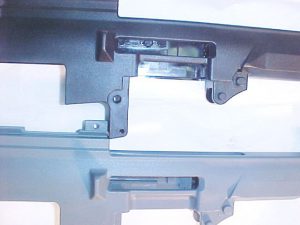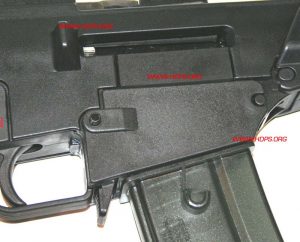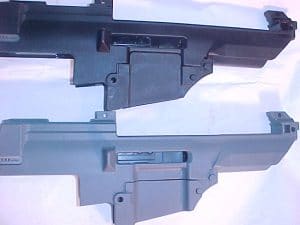 Comparison of HK SL8-1 and SL8-6 Buffer House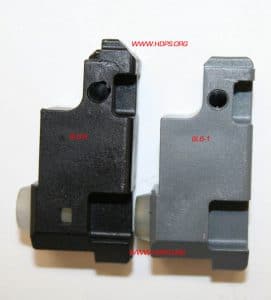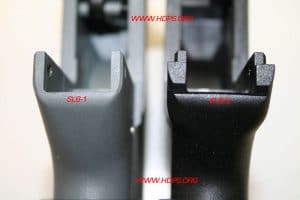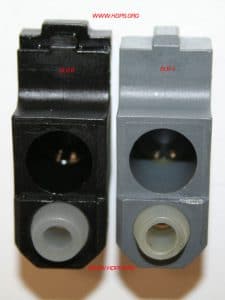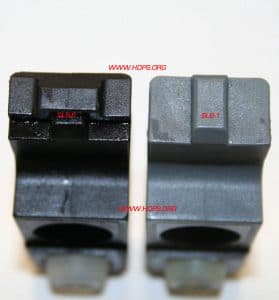 NEW THIRD GENERATION HDPS G36 STOCK BLOCKS HAVE THIS HOUSING MILLED IN THE SAME BLOCK, YOU DON'T NEED USE THE POLYMER HK HOUSING ANYMORE!!!
Some explanations about "Why make it in Aluminum"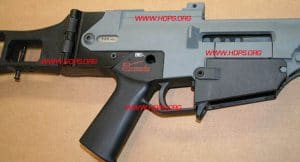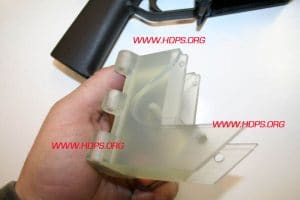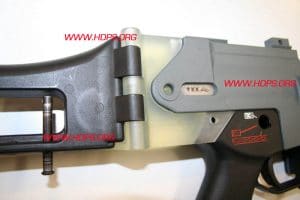 I choose the Rapid Prototype part to be clear so it would be easier to see the internal parts attached, it could be in black or any other color.
For those that wonder if I will sell those parts in "durable" plastic, the answer is "no". Rapid Prototyping is what the name says…. a rapid part, it's used to check dimensions only from CAD files, would be not only expensive for each part but also unsafe to use those parts in a firearm taking the carrier and return spring rod abuse. Sure they look cool in the photo but looking closely they look like they were carved with a kitchen knife. Even the early SL8 itself suffer from polymer cracking problems in the lower receiver…and that's is a space age polymer.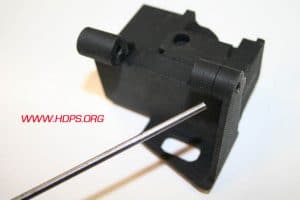 Here is the Fast Prototype for the USC block that was done nearly a year ago, lower hinge crack after insertion of the roll pins a few times, material used was one of the "tuff plastic"
Another reason here, other brand stock block made from plastic come to us for replacement…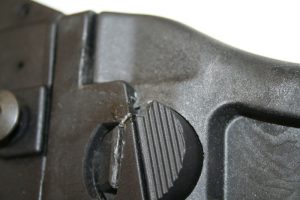 So, I decide to do the SL8 to G-36 Stock block in T6 Aluminum like the USC stock blocks are being made. The rapid prototype for the SL8 that you are seeing here do not reflect the final looks of the part, it was just to check if the dimensions were right…..the final product is very nice looking one.
ATTENTION, before you send a SL8 for conversion in, please read this information:
1- If you are seeking any conversion that involves removing the barrel from your SL8 receiver, be aware that the last batch (2010) and forward of HK SL8-6 receivers that also have the serial number engraved in the barrel (left side under hand guard) will require an extra service fee of $95 for this barrel removal. Even using the proper Hk tools (Mandrel and Barrel Nut Removal Tool) to remove the barrel nut sometimes is very hard because Hk used Red Loctite by mistake on Barrel nut/trunion threads turning the necessary torque to remove the barrel nut way beyond from Hk own specifications for torque per HK G36 Armorer's Manual. Also, the barrel will need to be pressed out from polymer receiver.
If you send your SL8-6 to Hk, they will remove the barrel also, but when you compound the both way shipping and wait…is your decision.
2- take a look on your hammer first. (I have newer hammers in stock)
The old gray SL8's come with a hammer without a ramp on the right side, those have a lower profile at top. IS NOT THE RAMP that is the problem, but a way to figure out which hammer is the newer. Hk upgraded to the ramped hammer on the factory black SL8's.
If you use a old non ramped hammer with the G36 pistol grip, it will seat a few thousands lower and carrier will not always lock the hammer down, The G36 uses a ramped hammer and the SL8 conversion using the G36 pistol grip also should use the ramped SL8 hammer (actually is the USC hammer, the ramp is for the USC extractor arm to disengage the firing pin…is all part of a safety system)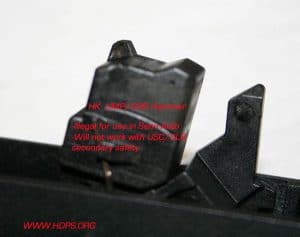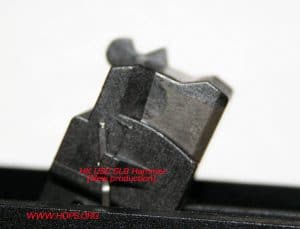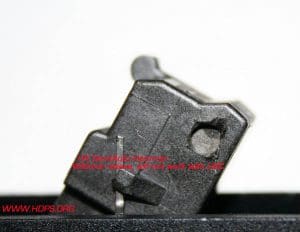 Privacy Policy
    HDPS CORP  respect our clients privacy. When your personal information is received, we use it only to fulfill the transaction or service you have purchased.
- We do not store Credit Card information, this site is SAFE to place your order, we do not directly collect, process or store your debit or credit card information. Online payments made through this website are processed securely by U.S. based third-party payment provider (ELAVON).
- We do not subscribe you to marketing emails without your consent.
- We do not sell or give away your contact information to any other entities.

- We do not allow the Merchant Processor that process transactions for us to sell or give away your information either.
This policy applies to personal information collected on HDPS.ORG

We do not collect cookies or track what you purchase to target you later like most websites! Your privacy is important to us.
 We do collect

your 
IP addresses for secur

ity purposes, yours and ours.
Homeland Defense & Police Supply Corp
We specialize in Assault Weapons, Class 3 Firearms and Suppressors for Civilians and will also provide help and logistic for Govt. Agencies and Police Depts.