Time Frame / Q&A
If you can't find what you're looking for don't hesitate to contact us.
WE ARE IN THE REFINISHING BUSINESS FOR OVER 20 YEARS AND USING INDUSTRIAL THERMAL DYE PROCESS FOR OVER 6 YEARS SO WE CAN ASSURE YOU THAT WE GUARANTEE 100% CUSTOMER SATISFACTION!!!
(Shipping back to you costs will depend on your box dimensions, weight, how much you want for insurance and your ZIP code, so…I have no idea to quote it for you. Easy way is wait until service is done and pay with Credit Card at end when I will have the final quote including the shipping charges.)
All Refinishes in Teflon Molly Refinish
Camo Patterns in Duracoat
3 days OR less is the Turn Around, NOT weeks!
For those with FN PS90 receiver factory paint problems, we are offering refinish services.
Also for those that can't stand the rough finish of the receiver forging, we can make it look smooth and refinish, e-mail for pricing.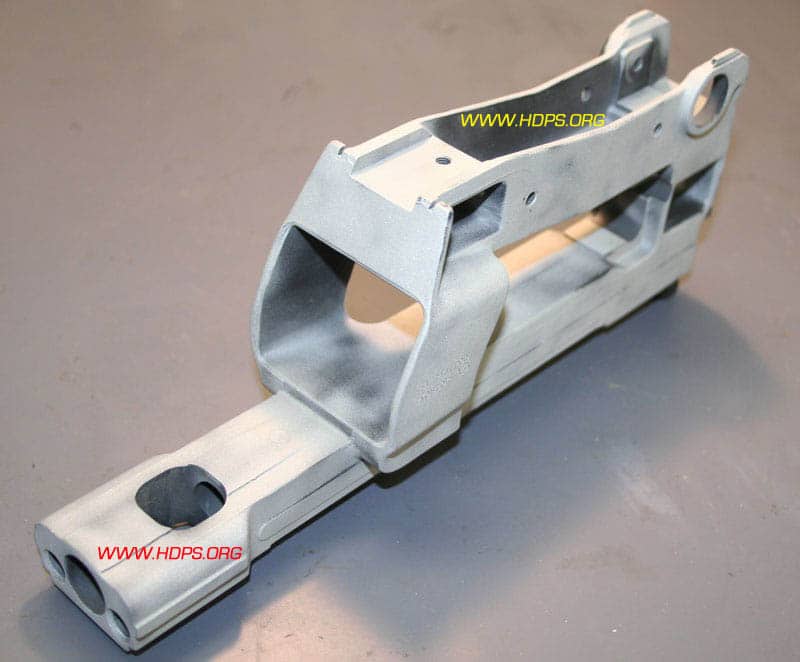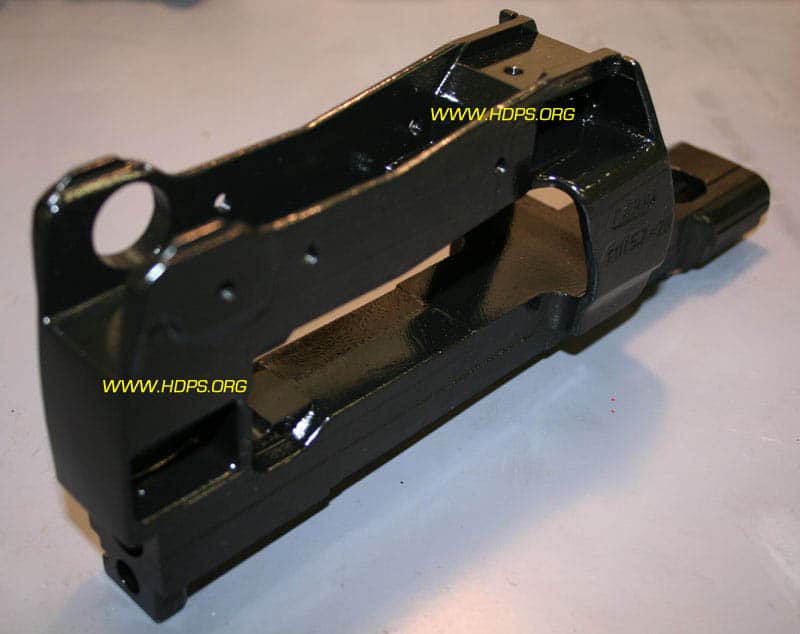 This is a HK SOCOM.45 Pistol frame that was TAN colored before, price include disassembly/assebly and re paint red/white dots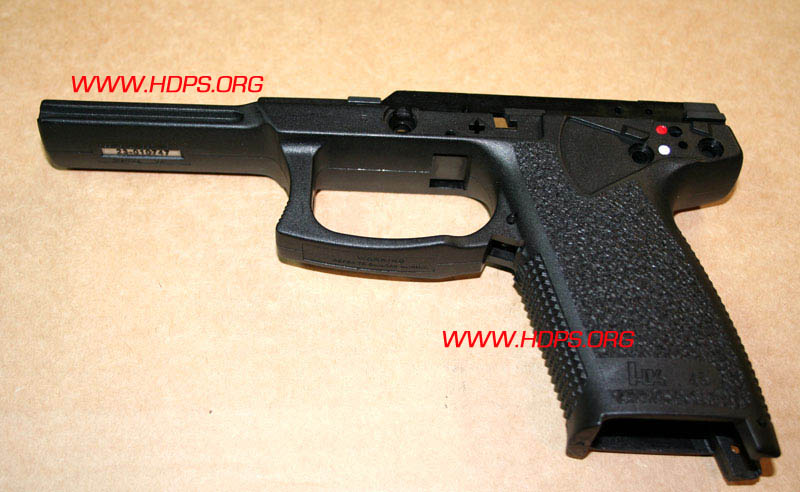 Beretta Storm, before and after German Flectar Camo work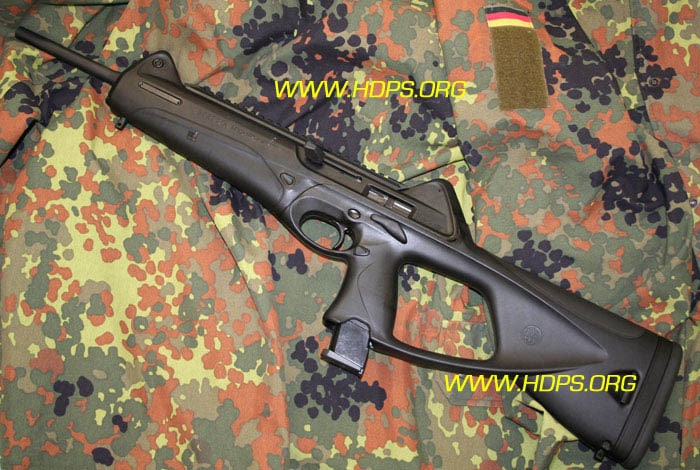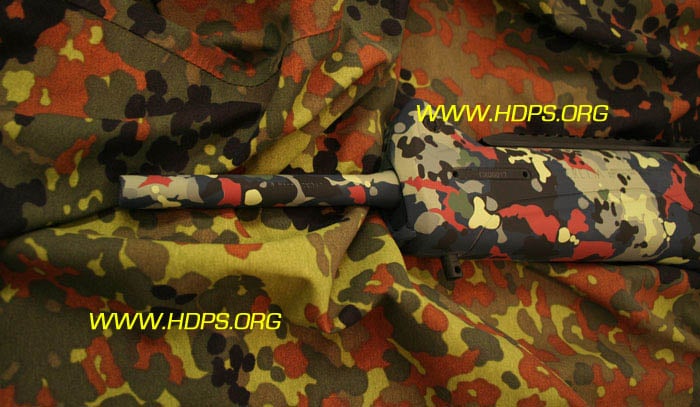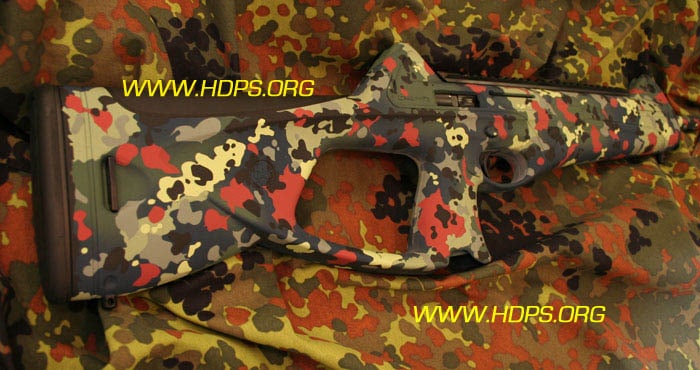 SOCOM II full decked out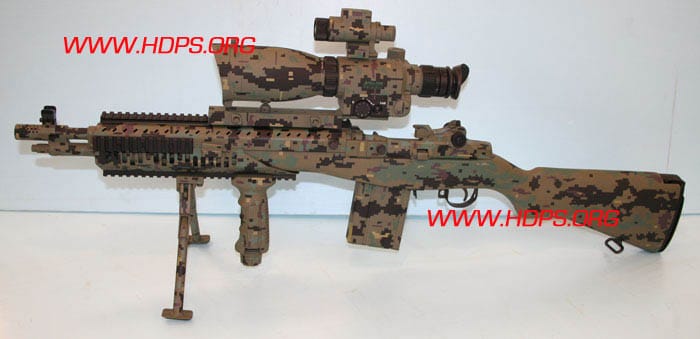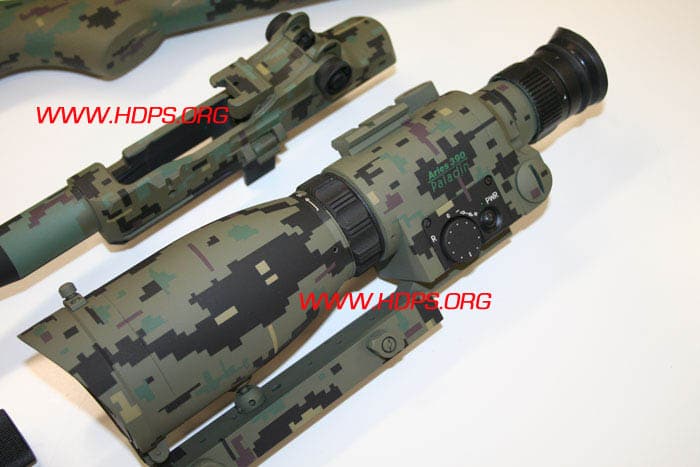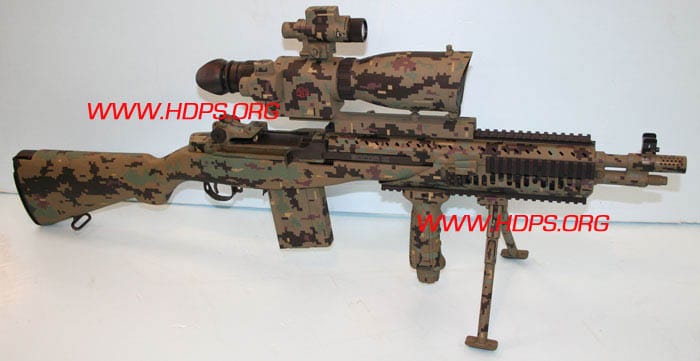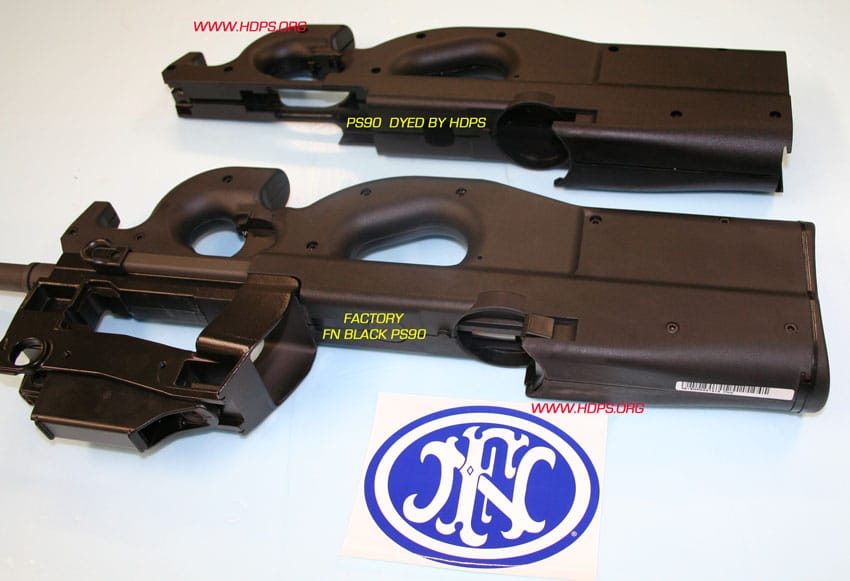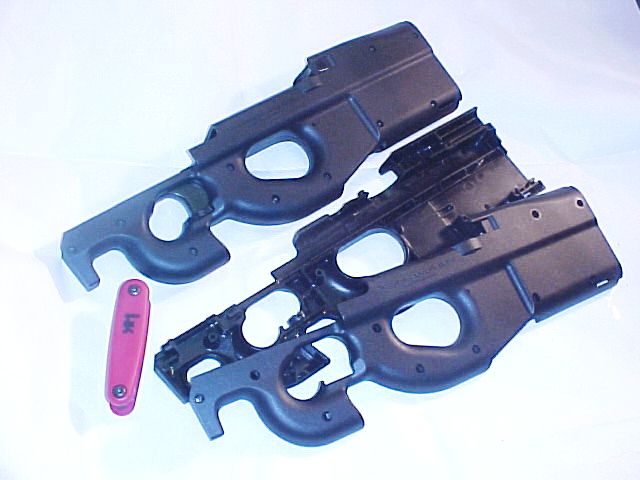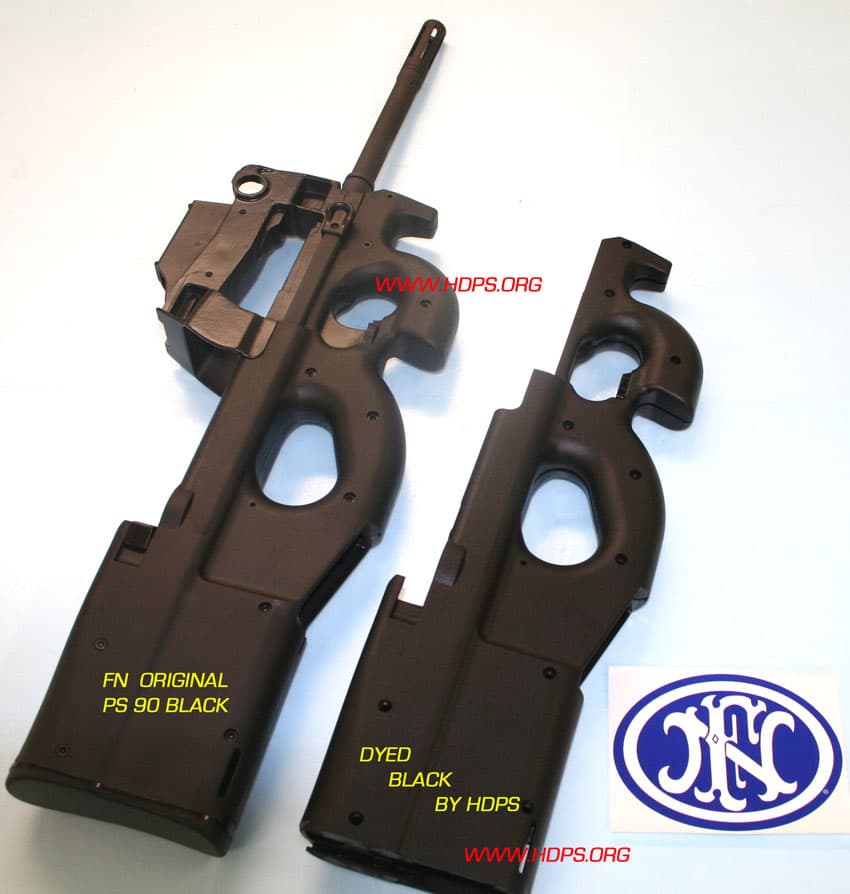 ALSO, WE HAVE A MACHINE SHOP AND A REFINISH SHOP THAT WILL MAKE POSSIBLE TO BUILD YOUR CUSTOM DREAM COME TRUE WEAPON
Homeland Defense & Police Supply Corp
We specialize in Assault Weapons, Class 3 Firearms and Suppressors for Civilians and will also provide help and logistic for Govt. Agencies and Police Depts.