HK USC/UMP. 45 ACP cal. Carbine New in Case Conversion
$5,350.00
HDPS USC to UMP conversion includes basically everything you can do and need in a HK USC Carbine. All components of this conversion are factory NEW German HK. It's a civilian legal to own semi auto with the looks of the HK UMP Submachine Gun, will sell like any other Title one firearm without any need for registration.
Features Include: HK UMP NAVY Lower Receiver with all semi USC internals, auto sear pin holes and auto sear space was filled with same composite polymer to prevent the insertion of an auto sear. Upper receiver was milled to accept the UMP magazine and also got the UMP vent cuts. Upper receiver, Lower and folding stock are precisely held by our stock block B that was CNC milled from a aluminum solid block and refinished with Teflon Molly Coat to achieve same polymer texture.
Also, Carbine come accessorized with top rail, 3 forehand rails, vertical grip, 2 UMP magazines, HK combo tool, HK sling and HK Manual.
OR (same package as above)
Photos bellow show SBR models but stocks are the same for non SBR models
Same package above ( w/ German Hk 16″ barrel) but with a M16 M4 reinforced 6 position collapsible stock (YES it also folds)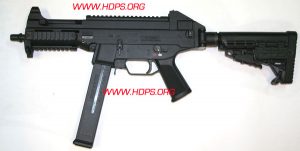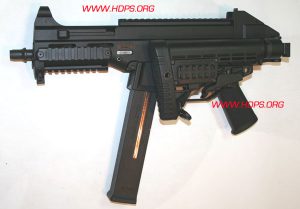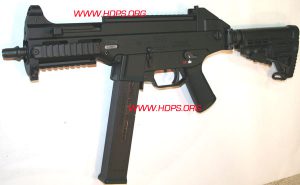 Same package above ( w/ German Hk 16″ barrel) but with a ACE AK frame stock, 3 different sizes of stock are available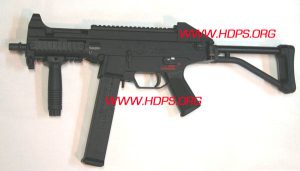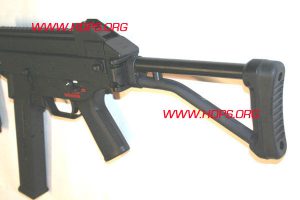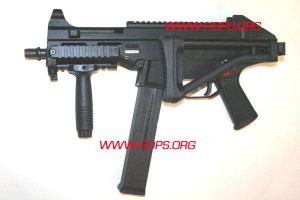 HK USC/UMP. 45 ACP cal. Carbine – Same above packages but with added Fake Sound Suppressor.
Add $145.00